Second Animatronic Dinosaur Order Finished For Romanian Customer In Our Factory
Someone like Triceratops very much , but a few people know that there is a dinosaur which looking similar with Triceratops but with more horns on its head , we called it Styracosaurus.
Styracosaurus was a relatively large dinosaur, reaching lengths of 5.5 metres (18 feet) and weighing nearly 3.2 tonnes. It stood about 1.8 meters (5.8 feet) tall. Styracosaurus possessed four short legs and a bulky body. Its tail was rather short enable to keep the balance of the body.
Customer like Styracosaurus very much and ask us to customize this dinosaur according to the photo on google , and after 20 days hard working by our engineers in factory , we have finished this dinosaur park animatronic dinosaurs – Styracosaurus for our dinosaur park customer in Romania.
Here below are the photos and video when we finished this animatronic dinosaur order in our factory for you reference.
DWD133 Artificial Customized Dinosaur Styracosaurus 1pc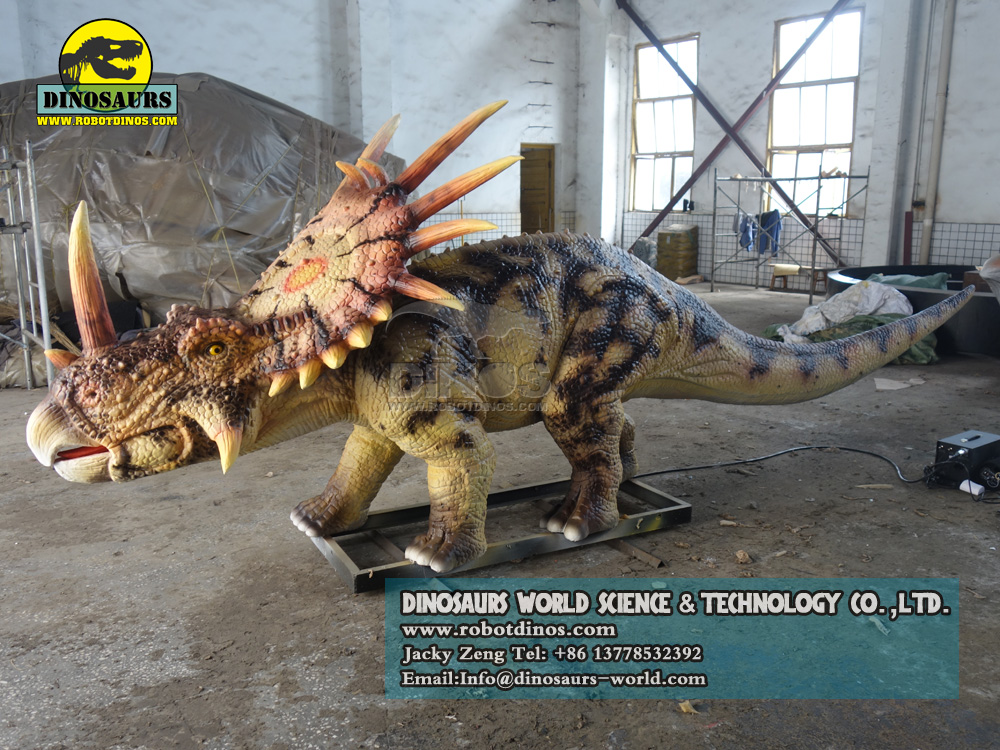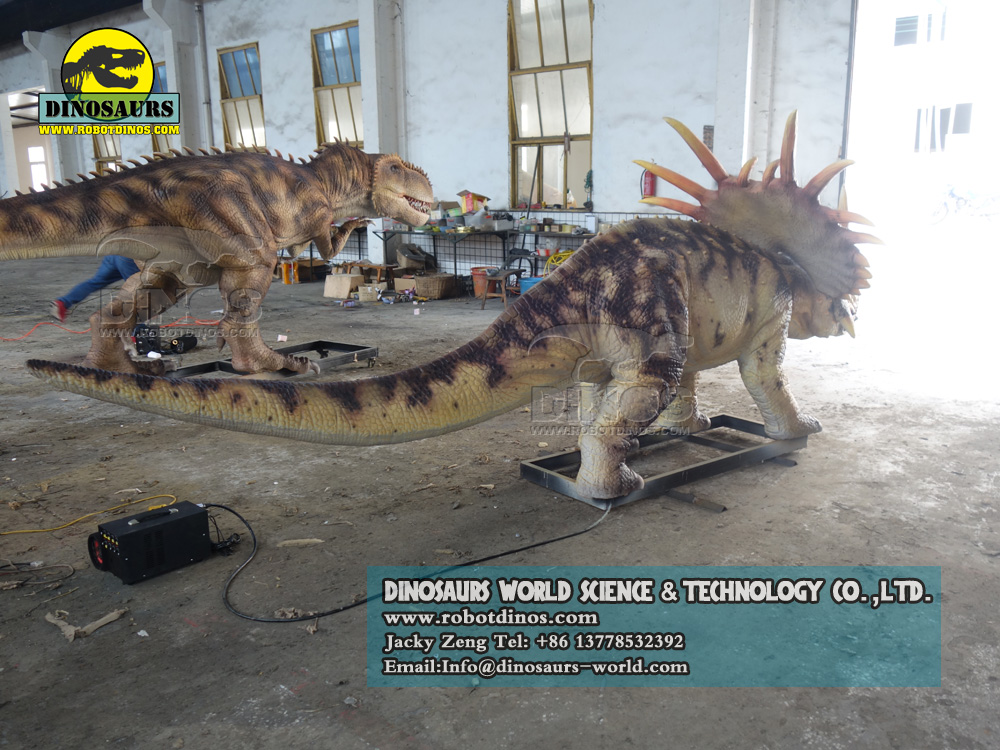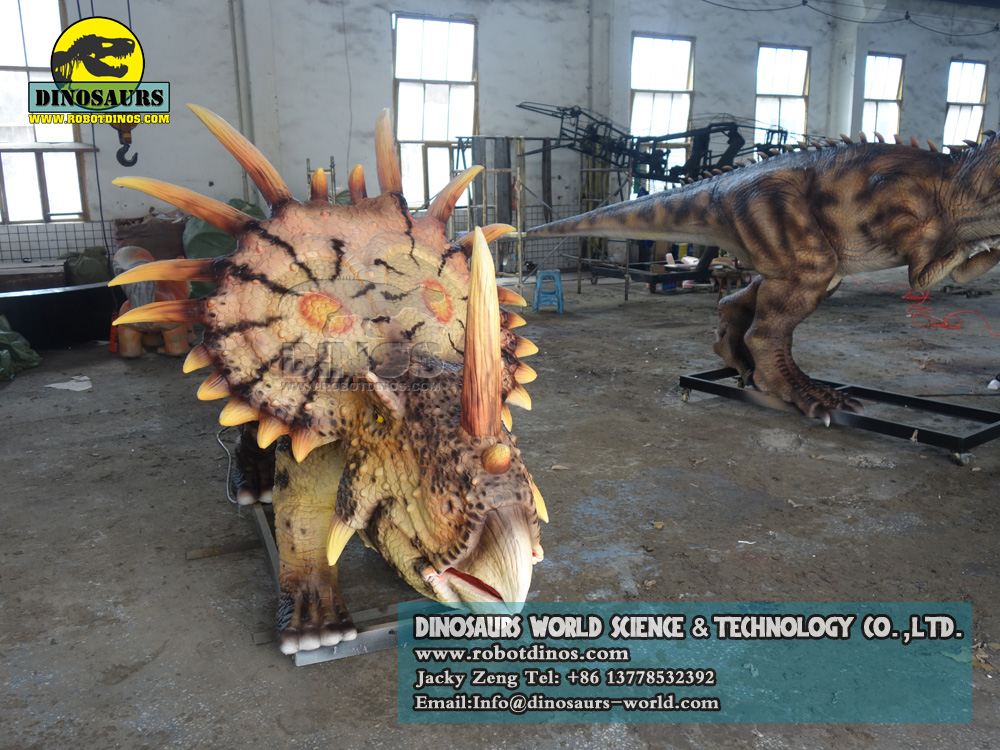 All of our animatronic dinosaurs are lifelike appearance, flexible movements with vivid roaring, loved by visitors in the amusement park , Jurassic dinosaur theme parks, indoor dinosaur museums, and many kinds of prehistorical exhibitions.
We consult with paleontologists to ensure each animatronic dinosaur are customized based on the correct scientific data.
We also can design and produce many kinds of animatronic dinosaurs according to customer's requirements and specifications.
Start to share your ideas right now , you will have your own dinosaurs with high quality and our reasonable price.
Any questions just email to info@robotdinos.com 🙂
https://www.robotdinos.com/wp-content/uploads/2019/07/DSC05974.jpg
750
1000
robotdinosaurs
https://www.robotdinos.com/wp-content/uploads/2018/05/robotdinoslogo.png
robotdinosaurs
2017-09-16 09:34:34
2020-05-15 03:15:21
Second Animatronic Dinosaur Order Finished For Romanian Customer In Our Factory