Recently  our  Vietnam customer is preparing to open  a new theme park .They are looking for a suitable place in Vietnam.Finally, the address of their park is set in the capital of Vietnam.As a neighbor of China, they are very clear the dinosaur hometown ——-zigong. They decided to take a trip to Zigong and inspect the replica dinosaur suppliers who are suitable for providing them with dinosaur equipment. all the suppliers factory the had visited .finally they choose us to provide the replica dinosaur to them.At a seminar Jack Zeng ask them ,"why do you choose us" . they replay :Because your factory is one of the most powerful, and all engineers are very dedicated. I am giving you the order and I am very confident.
below you can see the photos when the customer visit our factory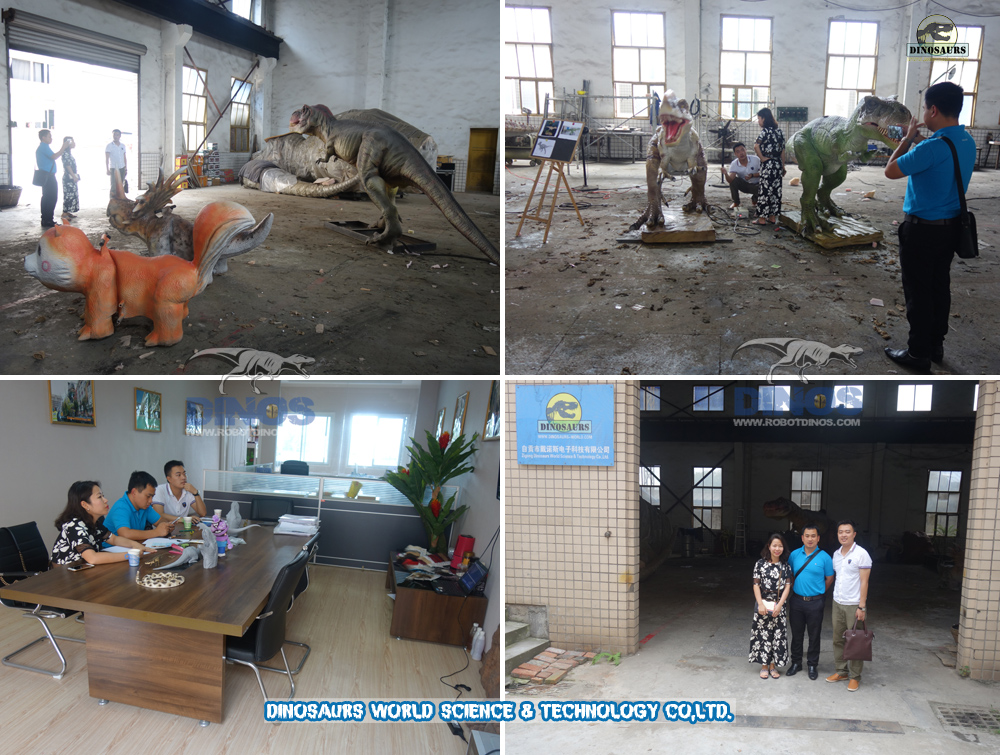 They sent the order from email a few months  later.below you can see the chart of the production progress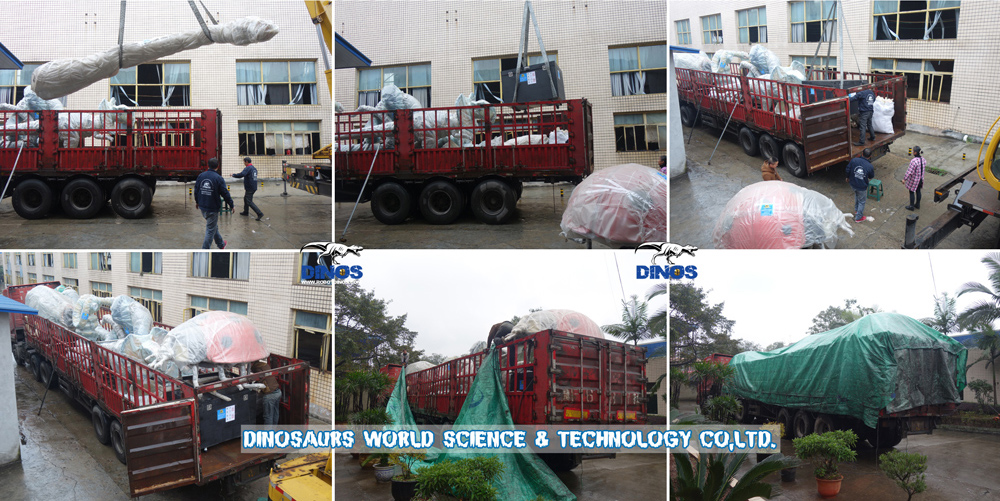 from the picture above ,you can sse various  animatronic animals .and animatronic  dinosaurs . fiberglass animals . fiberglass dinosaurs product by our factory ..Due to space limitations.we'd only put part of the orders.
below  you can see some pictures .about the install scene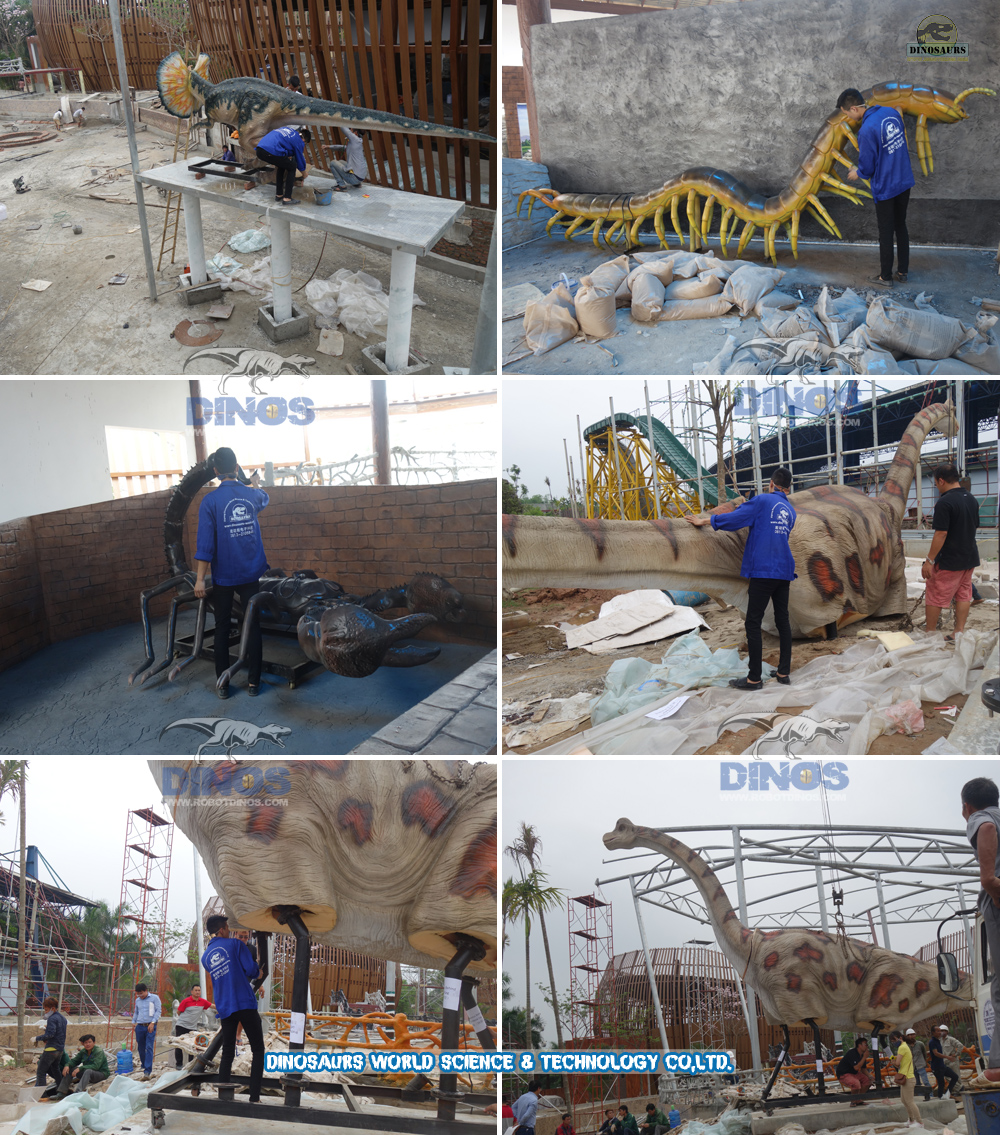 our company is the leading manufacturer and exporter of  animatronic dinosaur, animatronic animal, dinosaur skeletons replica, dinosaur costume , kids dig fossils replica  , dinosaur fossil & bones replica, fiberglass cartoon characters , theme dinosaur park entrance , walking dinosaur rides , kids entertainment models , dinosaur costumes and dinosaur rides in China .Through the years of hard working , we have cooperated with European , Japanese , South Korean , USA , South American and the Middle East customers for more than 12 years. We have became one of the biggest exporters for Animatronic products all over the world.we are a professional animatronic dinosaurs maker
https://www.robotdinos.com/wp-content/uploads/2018/11/Customer-visit.jpg
755
1000
robotdinosaurs
https://www.robotdinos.com/wp-content/uploads/2018/05/robotdinoslogo.png
robotdinosaurs
2016-08-01 04:25:52
2019-07-03 09:01:12
Vietnam Customer Open An Theme Park