The dinosaur costume is a full-body suit that makes the wearer look like a dinosaur. They can walk, wink, eat, drink, and sometimes growl. The audience not only meets these prehistoric animals and observes their behavior, but they can also interact with them as part of a theatrical performance.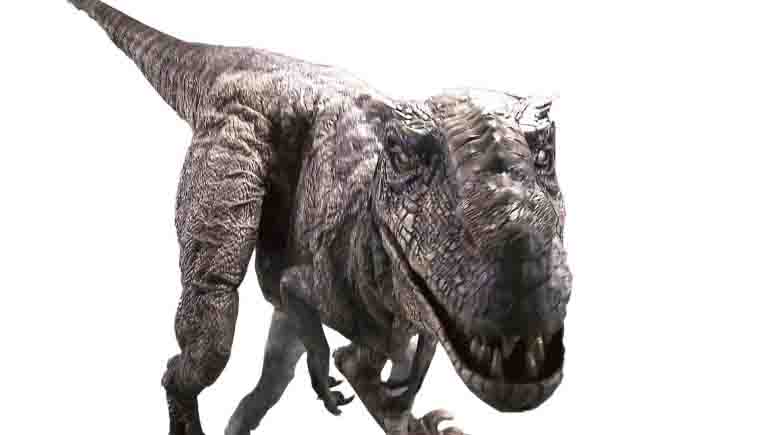 3
Barrier-free activity neck
6
Active eyeballs and eyelids
【Size】
L=4.2m-4.8m x H=1.7m-1.9m
【Material】
Stainless steel frame + High elastic sponge + Non-poisonous silicon rubber
【Movement】
Standard:
1.Mouth open and close with synchronized roaring sound.

2.Blink.

3.Head moving up and down, left to right.

4.Tail moving.

5.Body moving up and down, left to right.

【Certificate】
CE, ISO9001:2008
【Control Mode】
Control pole by hand
【Sounds】
1.Corresponding alive sound(we offer several sounds for one model),
2.Can be provided by customers
【Application】
Theme park, amusement park, dinosaur park, stage show,restaurant, business activities, real estate opening ceremony, dinosaur museum, dinosaur playground, shopping malls, educational equipment, festival exhibition, museum exhibits , playground equipment, theme park, amusement park, city plaza, landscape decoration, etc.
【Service】
Manufacture, transportation assistance, installation, maintenance training, 3-5 years maintenance, design, etc..
【Durability】
1.Temperature: adapt to a temperature of -20° C to 40 ° C.
2.Weather: resist rain, sunspot, snow, storm, etc extreme weather.
· Mechanical Frame: High quality stainless steel to guarantee longevity for many years. Each dinosaur mechanical frame will be tested continuously for 24 hours before modelling.
· Modelling: Advanced ultrathin silicon rubber skin ensure the model more meticulous.
· Carving: We hire professional masters with more than 10 years experience. All dinosaur body proportions are based on dinosaur fossil and scientific data to replicate a realistic and lifelike dinosaur model.
· Painting: Our painter will finish the painting based on customer's requirements.
· Final Testing: Before shipping, each dinosaur costume will be continuously tested for one day to check the smooth and flexibility of each movement part.
Operation guide and related maintenance
About dinosaur clothing cleaning, external equipment and power switch instructions
Click to watch the detailed video introduction
Trigger the left handle for eyes blinks.
Trigger the right handle for mouth opens and closes.
When you trigger the handle, it starts to roar automatically.
8 sound files in TF card. 4 for eye sound. 4 for mouth sound.
Order From Argentine Customers: Dilophosaurus Dinosaur Costume
South America's refreshing winds drift across the world's widest Pacific Ocean,across the plains and over the hills,finally bring comfort and coolness to the hot summer city of Zigong.
We received a calling from Buenos Aires,Argentina In June of 2018 in Zigong City which known as the "fire stove" of Sichuan Province, China.Customer's purpose is very clear that they need a Dinosaur Costume of Diplodocus which will exhibit to their visitors in their own attraction touriest place. They picked out the Diplodocus costume from our website direclty and just having several emails to discuss the price,delivery time , shipping cost etc….
Warranty
&

Payment

&

Lead Time
3 Weeks Manufacturing & 4 Weeks Shipping
QUALIFICATION AND CERTIFICATION
Create your Dinosaur Costumes / Dinosaur Suit / Dinosaur Puppet of customized sizes, shape, colors & more specifications. Contact us for a free consultation and factory price? We'd love to hear from you, and contact you as soon as possible.