Life Size Museum Quality Robotic Dinosaur – Albertosaurus Finished In Factory
After 20 days hard working by our engineers , we finished the life size museum quality robotic dinosaur – Albertosaurus for our U.S.A customer. It is our great honor to cooperated with this special U.S.A. customer because they are an university which has over 200 years history in the U.S. named – The Academy of Natural Sciences of Drexel University , Here in the end of this page is the History of the Academy
DWD1021 Albertosaurus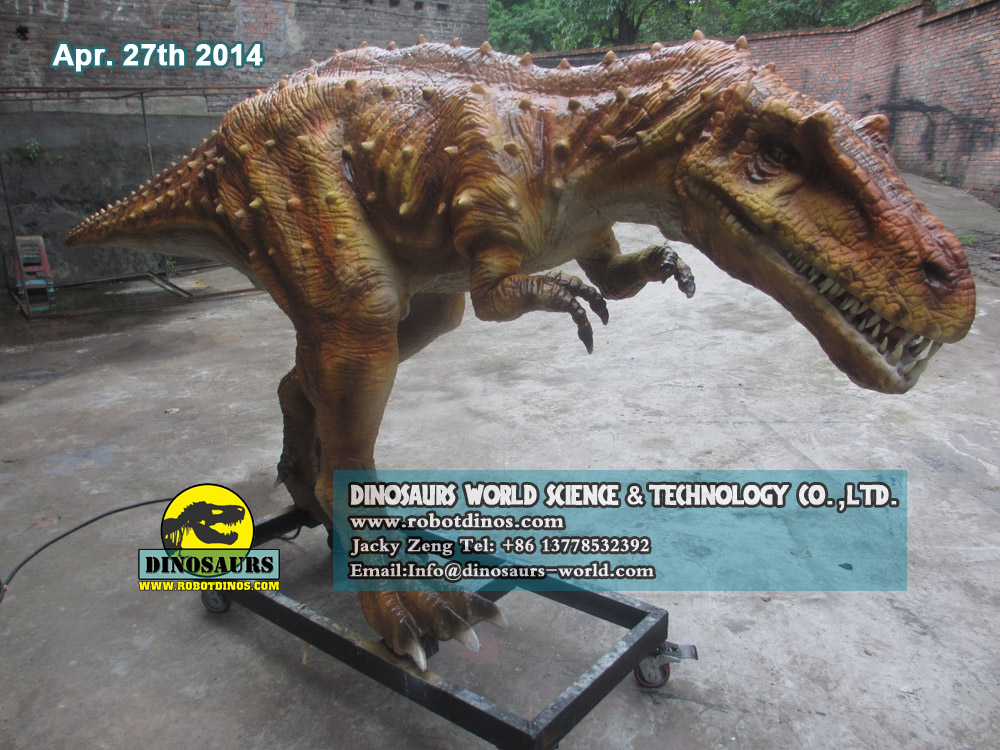 DWD1021 Albertosaurus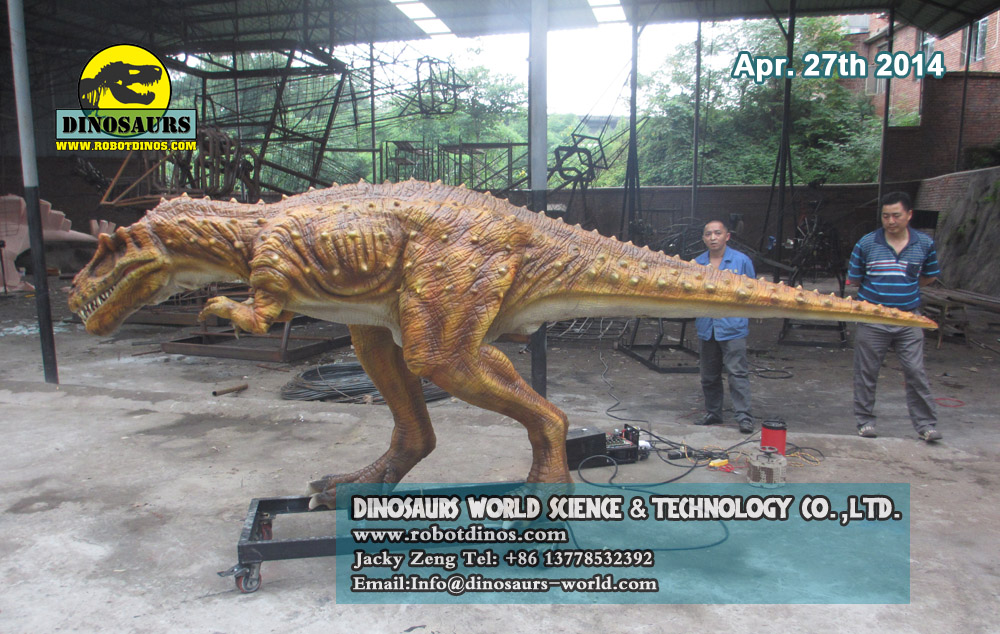 DWD1021 Albertosaurus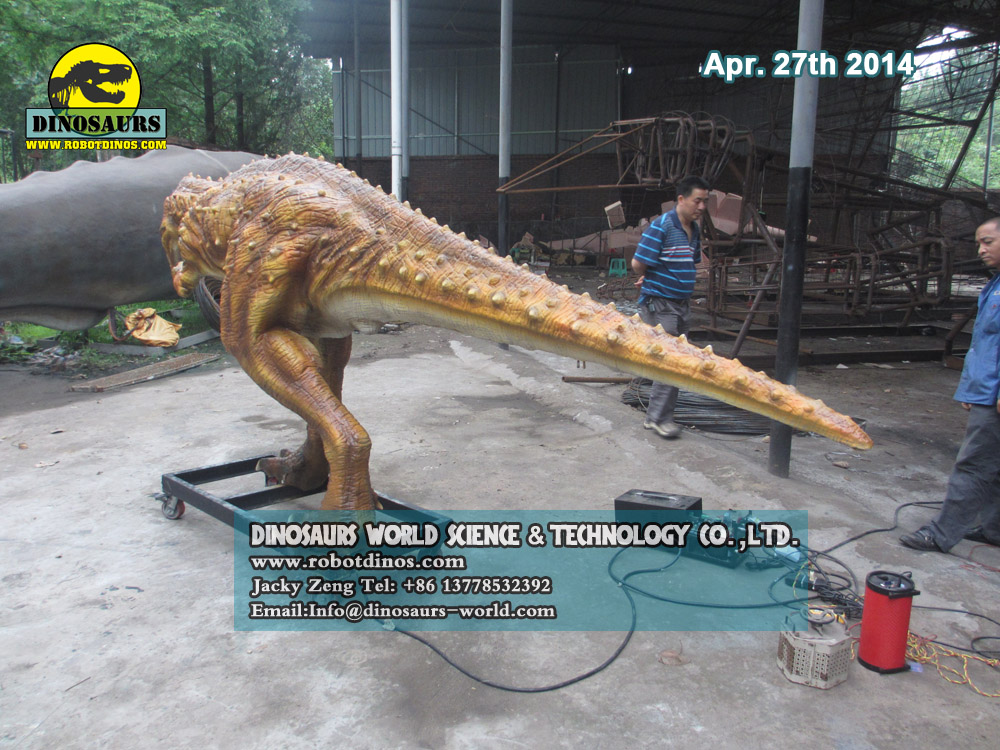 DWD1021 Albertosaurus
The Academy of Natural Sciences of Philadelphia was founded in 1812 "for the encouragement and cultivation of the sciences, and the advancement of useful learning." The unique aspect of this statement of purpose lies in the word "useful," a mandate the Academy has continuously redefined through research and education that reflects the needs of the times.
The Academy's history mirrors the evolution of the relationship between the American people and the natural world. The oldest natural sciences institution in the Western Hemisphere, the Academy was founded when the United States hugged the Atlantic coastline and Philadelphia was the cultural, commercial, and scientific center of the new nation. Classic expeditions to explore the western wilderness, such as those led by Stephen Long and Ferdinand Hayden, were organized at the Academy. These explorers brought back new species of plants and animals, which were studied and cataloged, and they formed the foundation of the Academy's scientific collections, which now contain more than 18 million specimens.
The Academy opened its doors to the public in 1828. Here, we revealed the mysteries of nature, its chaos organized and labeled in Latin and Greek. The collections expanded so rapidly through gifts, purchases, and exchanges as well as expeditions that the Academy outgrew its building three times in 60 years. In 1876, its present home was built at 19th Street and the Benjamin Franklin Parkway, then the outskirts of town and now the heart of Philadelphia's cultural district. With the opening of the new building, the Academy became a modern museum with areas for exhibitions and public lectures.
By the turn of the century, Academy expeditions were ranging farther afield, to the Arctic, Central America, and later Africa and Asia. Plants and animals collected during these excursions were incorporated into the Academy's magnificent dioramas, many of which were constructed in the 1920s and 30s. To capitalize on the educational potential of the dioramas, the Academy initiated classes for students in the School District of Philadelphia in 1932.
In 1948, long before water pollution and environmental degradation became topics of public concern, the Academy established the Environmental Research Division. This marked the beginning of a broadened research orientation for the Academy, which included applied research in aquatic ecosystems as well as the traditional systematics research—discovering and cataloging organisms. Today the Academy is integrating its activities in research and education around environmental themes.
https://www.robotdinos.com/wp-content/uploads/2015/08/The-Academy-of-Natural-Sciences-of-Drexel-University-Albertosaurus.jpg
750
1000
peter miao
https://www.robotdinos.com/wp-content/uploads/2018/05/robotdinoslogo.png
peter miao
2014-05-11 09:57:34
2019-08-29 02:48:09
Life Size Museum Quality Robotic Dinosaur – Albertosaurus Finished In Factory