The Twelfth Animatronic Dinosaur Order From Czech regular Customers
Orders from our old Czech friends. they start their 12th animatronic dinosaurs order from us in sep 2016。9 years, 12 orders. Isn't this amazing? 🙂 This time is a big list, 27-meter-long Diplodocus* 1, 25-meter-long Brachiosaurus * 2, 14-meter-long T-REX * 2. What a huge group of dinosaurs, finished animatronic dinosaurs seem to be alive in our factory .Their dinosaur parks will be overcrowded with visitors ,we are sure all people want to take a look at these monsters which as tall as the sky 。In addition, customer also ordered fossil models of hadrosaurs, electronic dinosaurs, dinosaur holsters, fiberglass dinosaurs… This is trust, and satisfaction with our quality. I wish we can cooperate for a long time. 🙂
below you can see the chart of the production progress。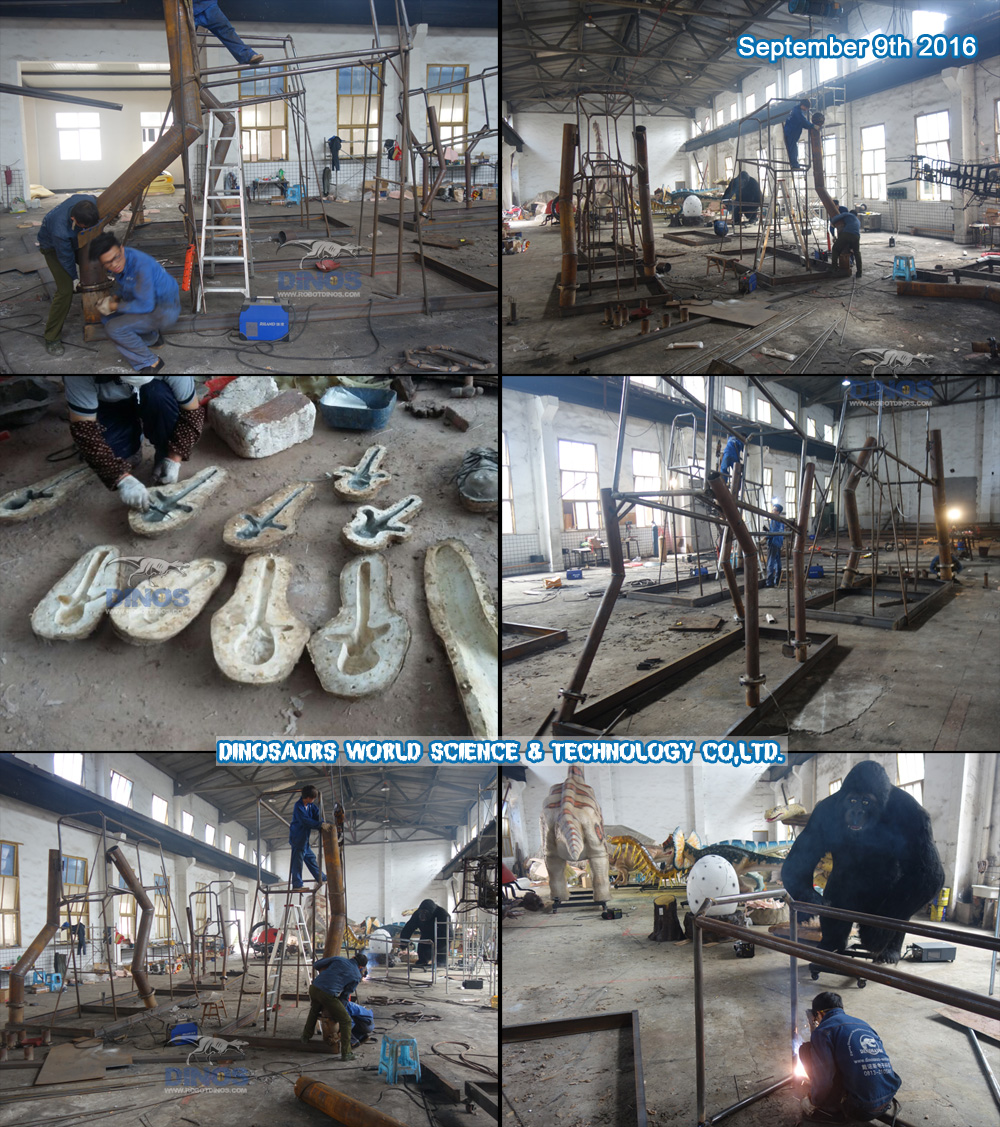 Animatronic Dinosaurs Making Process In Factory September 9th 2016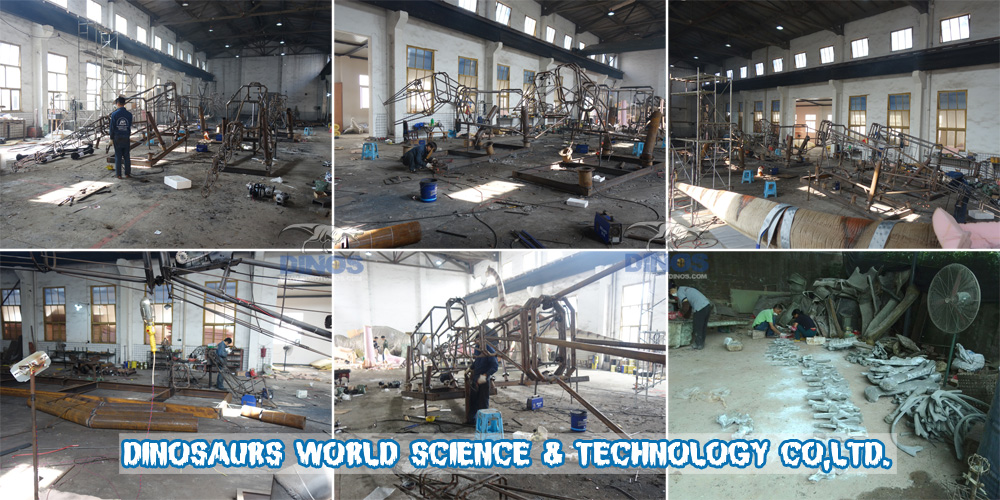 Animatronic Dinosaurs Making Process For Jiri In Factory September 19th 2016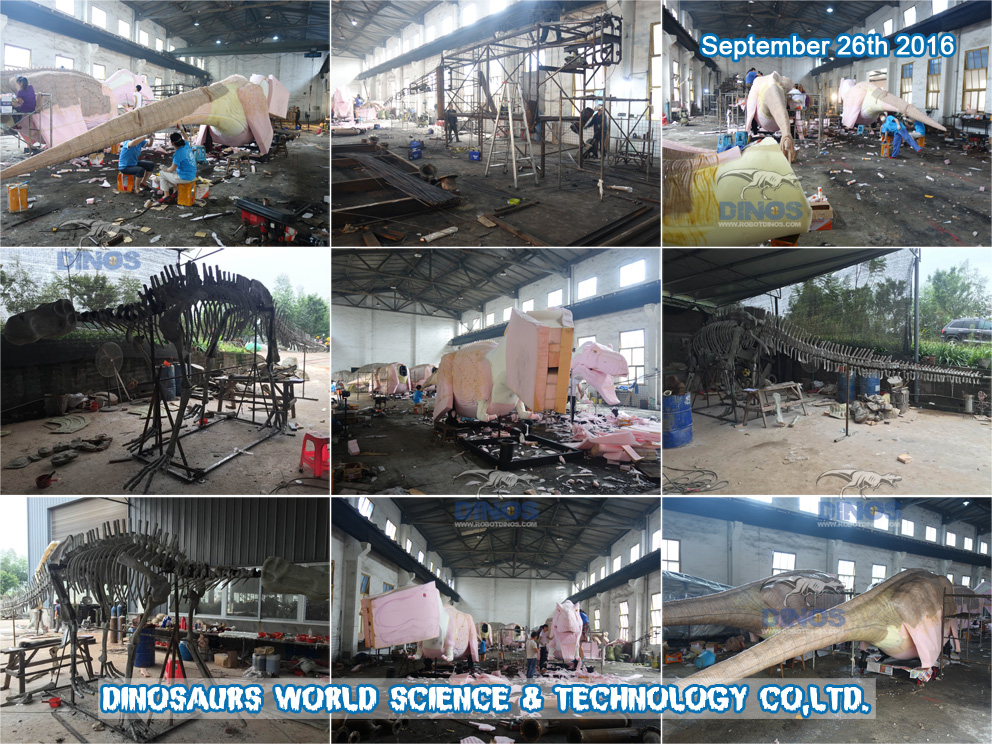 Animatronic Dinosaurs Making Process Factory September 26th 2016
Animatronic Dinosaurs , Dinosaur Skeleton And Rock Speakers Making Process In Factory October 10th 2016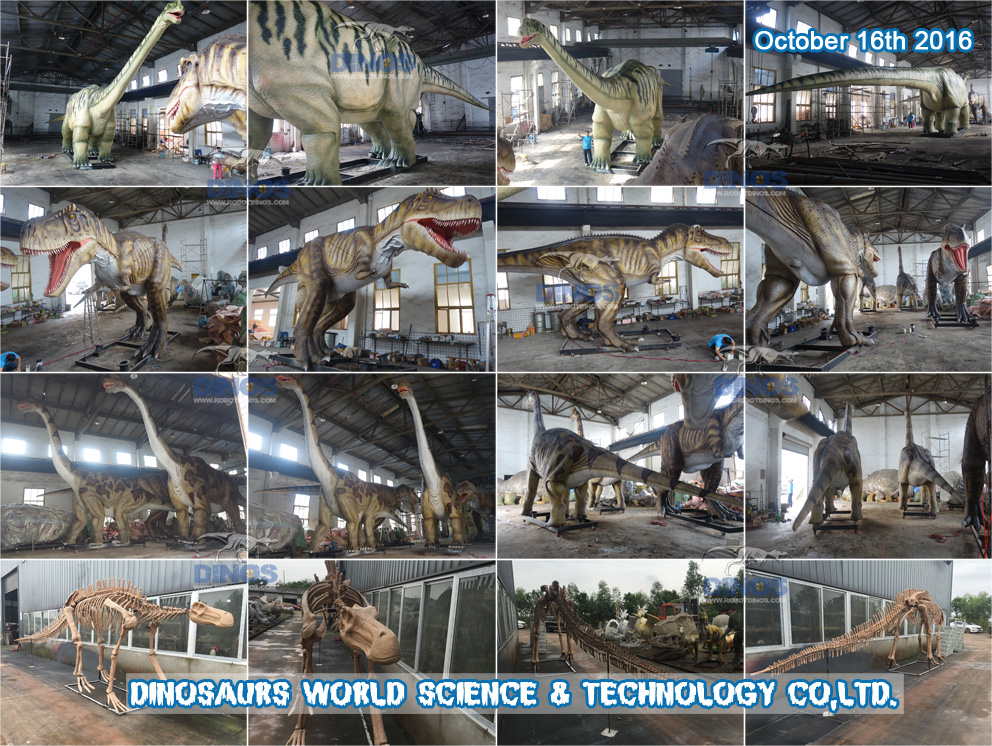 Animatronic Dinosaurs And Dinosaur Skeleton Finished In Factory October 16th 2016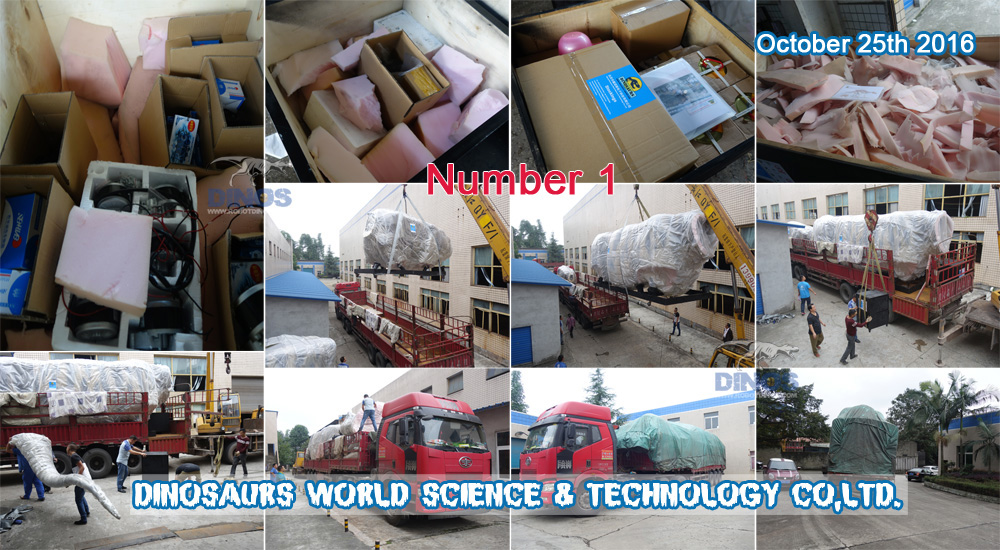 Animatronic Dinosaurs Packing And Transportation In Factory October 25th 2016 Number 1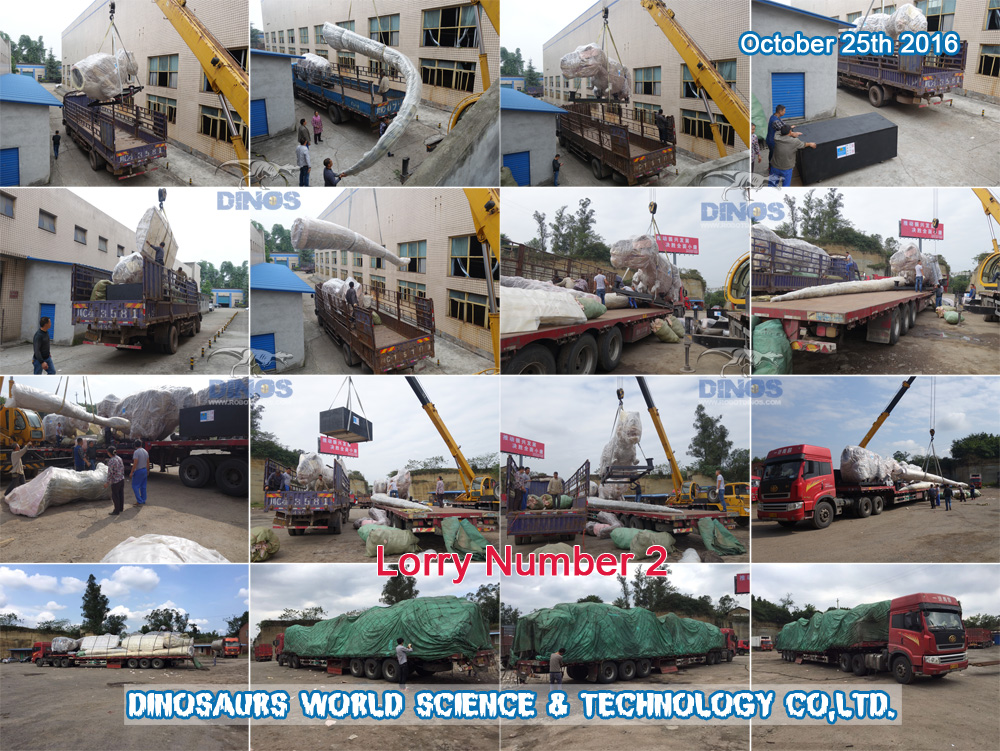 Animatronic Dinosaurs Packing And Transportation In Factory October 25th 2016 Number 2
Customer use our products and we continued to provide new models for their dinosaur amusement parks. We not only produce Tyrannosaurus Rex, Brachiosaurus,
Brontosaurus, Diplodocus, Mosasaurus, and hadrosaurs. We will also customize the dinosaurs based on customer's requirements . We are professional enough to be able to do it for our partners
Not only dinosaurs, but also other animals, animatronic rides can be offered and sold. As Chinese top dinosaurs manufacturing company, we carefully maintain our relationship with our customers.
Products that for children to enjoy should be safe and harmless.
Therefore, Czech customers have chosen us for 9 years ,which is the best prove of our ability of the whole team .
https://www.robotdinos.com/wp-content/uploads/2019/07/Animatronic-Dinosaurs-Making-Process-Factory-September-26th-2016.jpg
744
992
robotdinosaurs
https://www.robotdinos.com/wp-content/uploads/2018/05/robotdinoslogo.png
robotdinosaurs
2017-02-25 08:51:37
2019-07-04 06:17:27
The Twelfth Animatronic Dinosaur Order From Czech regular Customers