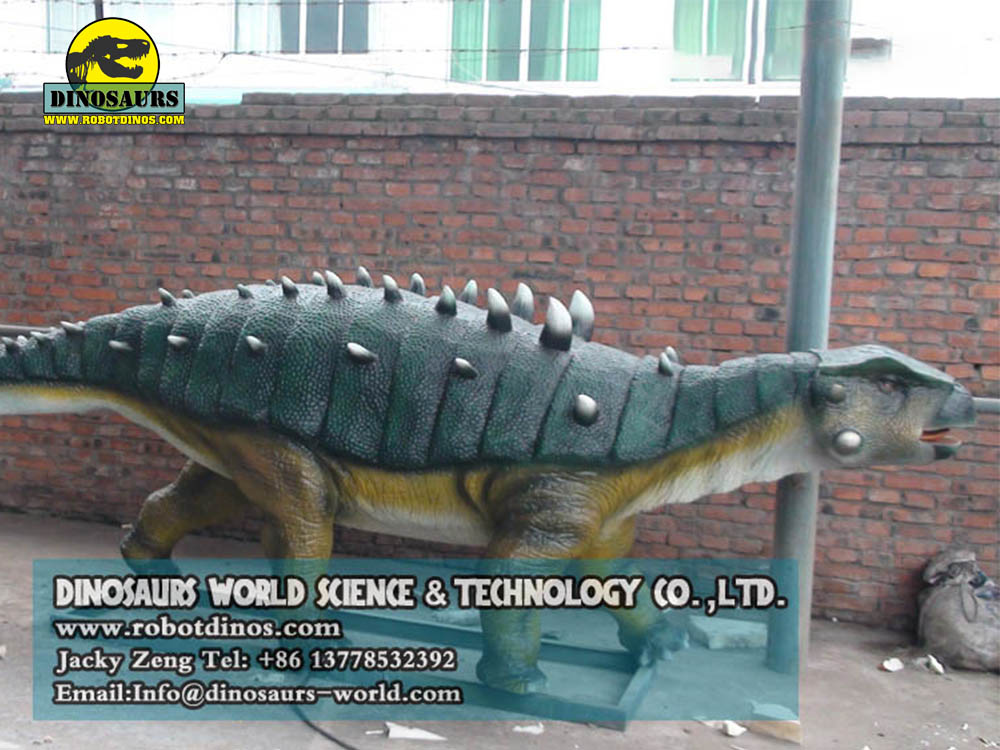 PRICE:$2,700.00-$6,700.00
Special Customized Function
【1.Water Spray 2.Smoke Spray 3.Eyes Shine 4.Skin Fireproof 5.Antirust Base 6.Console Desk Button Control 7.Remote Hand Shank Control 8.Lay Eggs】 
DESCRIPTION
Ankylosaurus is a genus of armored dinosaur. Its fossils have been found in geological formations dating to the very end of the Cretaceous Period, about 68–66 million years ago, in western North America, making it among the last of the non-avian dinosaurs. It was named by Barnum Brown in 1908; the only species in the genus is A. magniventris. The genus name means "fused lizard", and the specific name means "great belly". A handful of specimens have been excavated to date, but a complete skeleton has not been discovered. Though other members of Ankylosauria are represented by more extensive fossil material, Ankylosaurus is often considered the archetypal member of its group, despite having some unusual features.
Model:DWD033 Ankylosaurus
【 Animatronic Robot Jurassic Amusement Park Dinosaur Statue】
Size:Length=4.5m Width=0.6m Height=1.5m
Weight: 260KGS
Materials:1.Mouth open and close 2.Head up and down 3.Neck left and right 4.Eyes blink 5.Stomach breathing 6.Tail left and right
Min.Order Quantity:1 set
Lead time:19 Days
Product Description
power:110/220Vac 50/60Hz
Certificate:CE, ISO, BV.SGS
After-sale Service:36month
Sounds: Vivid Roaring and breathing or customized.
Color: As the picture shows or customize any color
Skin:Waterproof and sunproof. Keep colorful 3-5 years outdoor, 8 years indoor.
0
User Evaluation
 5/5
More Products Of The Same Specification
This sizes and styles of our Ankylosaurus are varied! Let's take a look at the customized Ankylosaurus we made for other customers.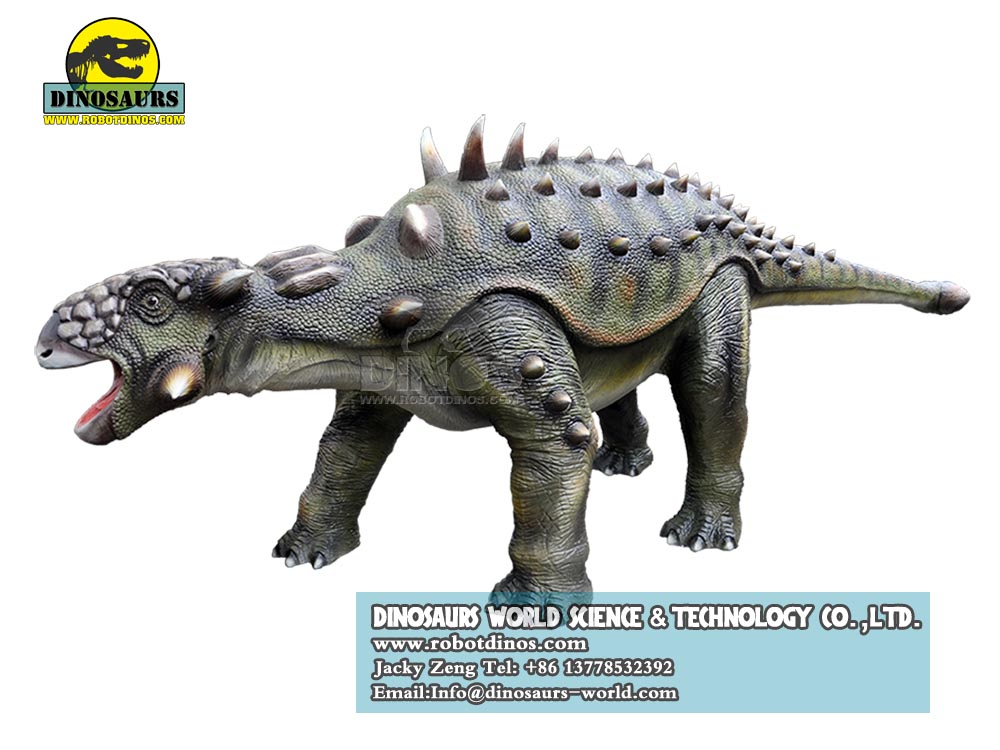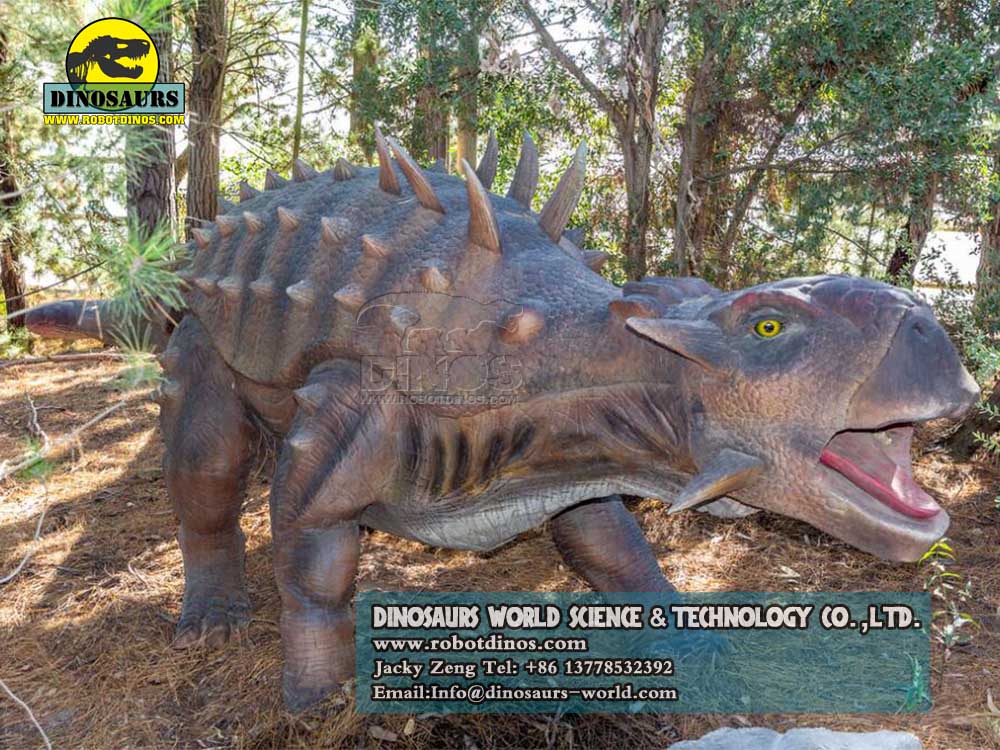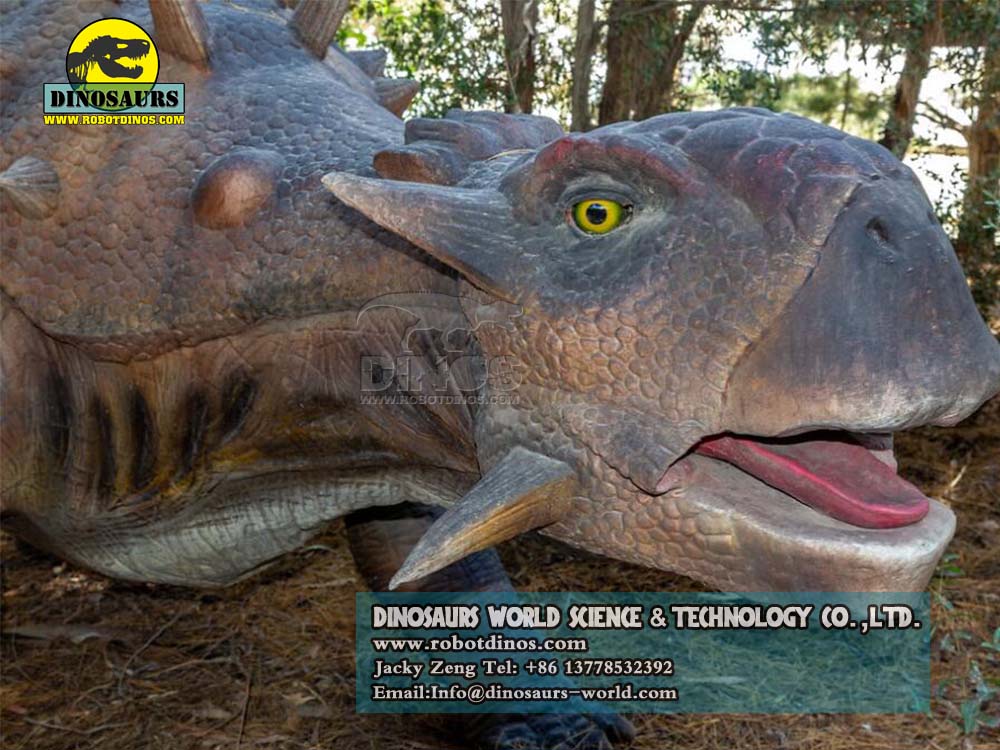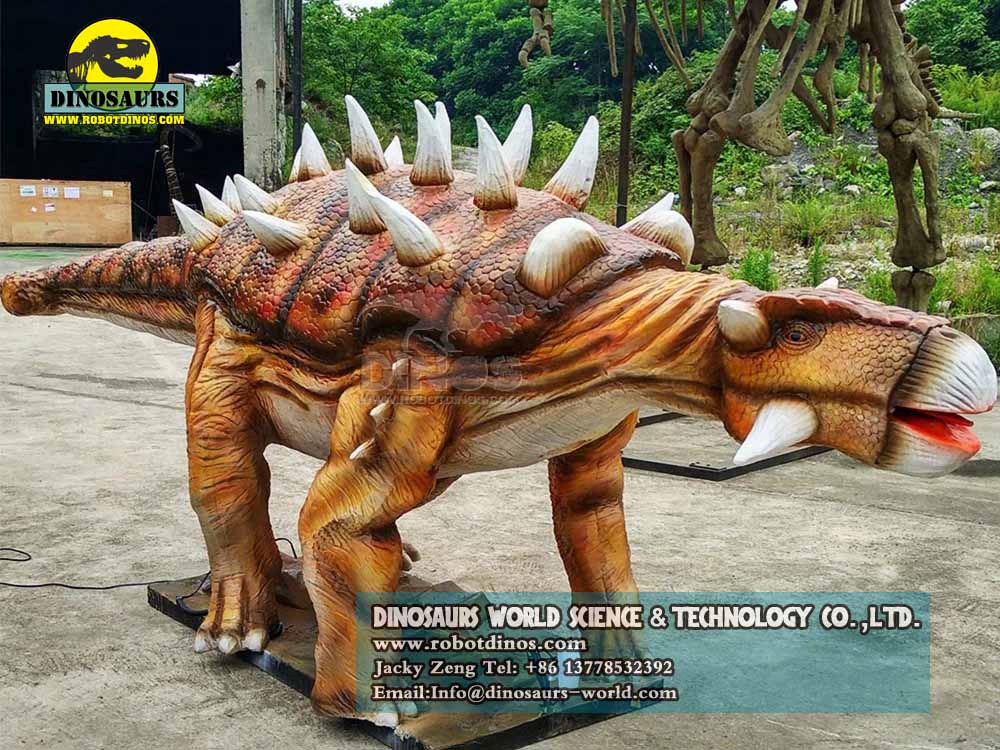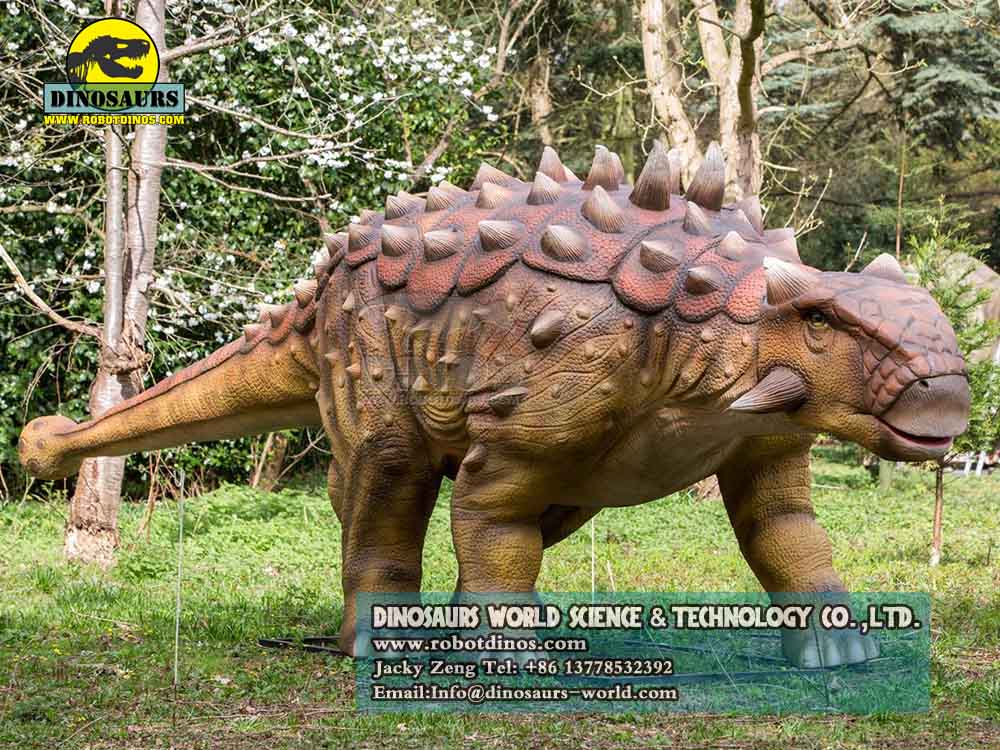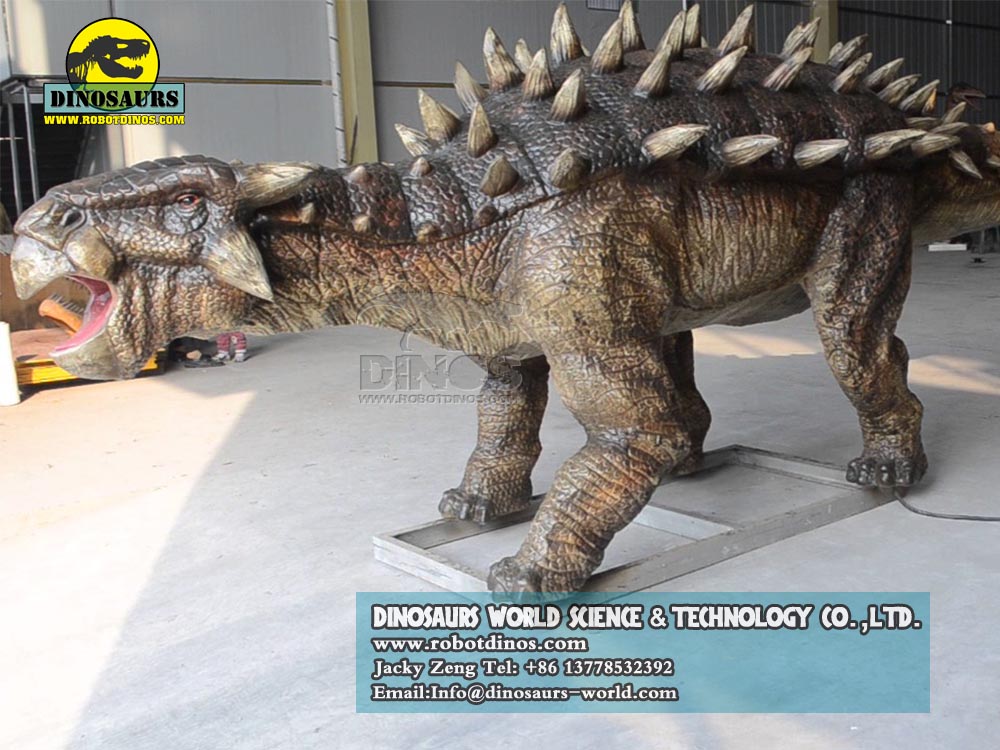 Previous
Next

Facebook-f


Twitter


Youtube

Factory Post
There are many pre-work to build a huge animatronic dinosaur. Take a look at the previous custom cases with lots of interesting stories.

Learn More

Order
Country
Type
Return
Finished Product Display
The huge Stegosaurus has been finished, let's see his performance!
Our Client

Tony Cardello
General Manager
I have been working with DinosaursWorld for almost 3 years. They work closely with you to make sure your expectations are met.

Barbara Case
Business Agent
We close the zoo from Nov to Feb next year for the cold weather, we were worried about the models get damage from the snow, but now it seems to perform perfectly, thanks for your excellent work we apprecite it!

Cladir Donn
General Manager
Thank you so much for your help, we got the all the animatronic dinosaurs today, all work well and very excited to show them to our citizens this summer. Thank you for your hard work during your holiday!