Customer from Australia ordered one robotic dimetrodon from us 2016 and two prehistorical animals from us 2012 ,this year,they want to place another order from us because of the good quality of dimetrodon and positive feedback from their visitors in the Museum.
Customer told us that they will hold a traveling Museum exhibition in different countries in the near future ,they have a very high dinosaurs quality requirements specially for the shape ,
inner metal construction as well as the operation life for each models .
They placed the trial order from us last year , but this year they placed 5 animatronic prehistoric creatures order to us ,which means we have the ability to make museum quality robotic models .
( If you want to see the first order that customer ordered from us , here we go: https://www.robotdinos.com/animatronic-dinosaur-dimetrodon-finished-in-factory-for-australian-customer/ ) Australian customer require all the prehistoric animals should be based on real fossil structures , so this order has been getting longer than the previous order . Generally , the delivery time for the 5 prehistoric animals will be finished in our factory around 20days , but this time we have spent over 35days to finish all the details and the whole project. Below please see the making process and other information .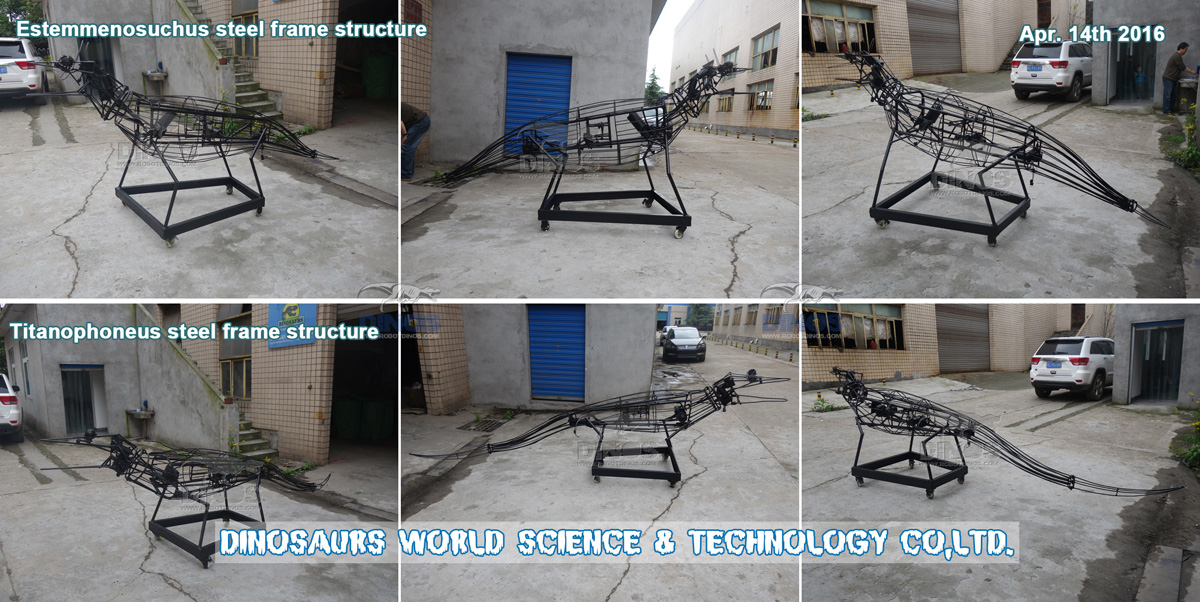 Estemmenosuchus steel frame structure and Titanophoneus steel frame structure Apr. 14th 2016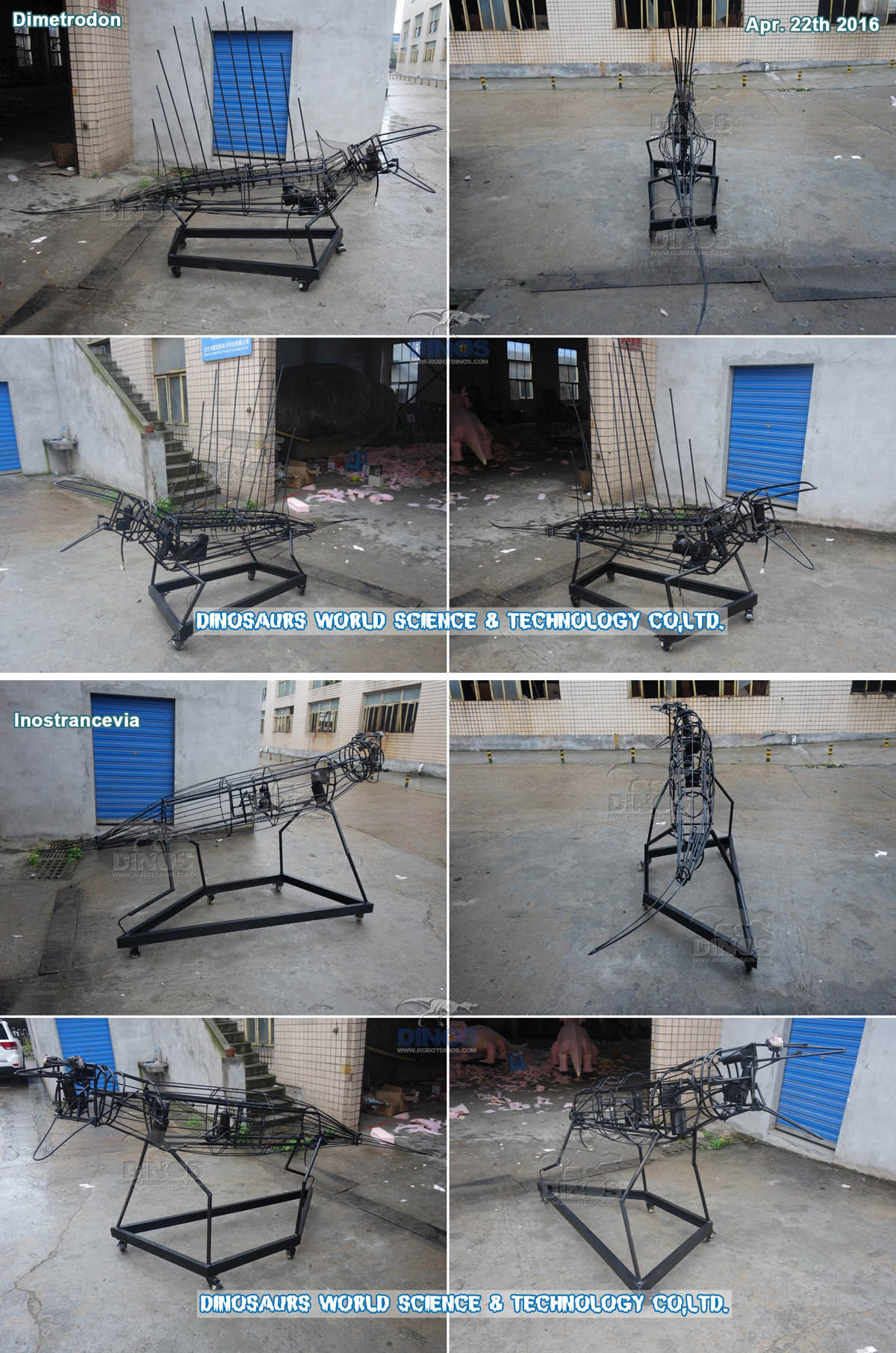 Dimetrodon And Inostrancevia Apr. 22th 2016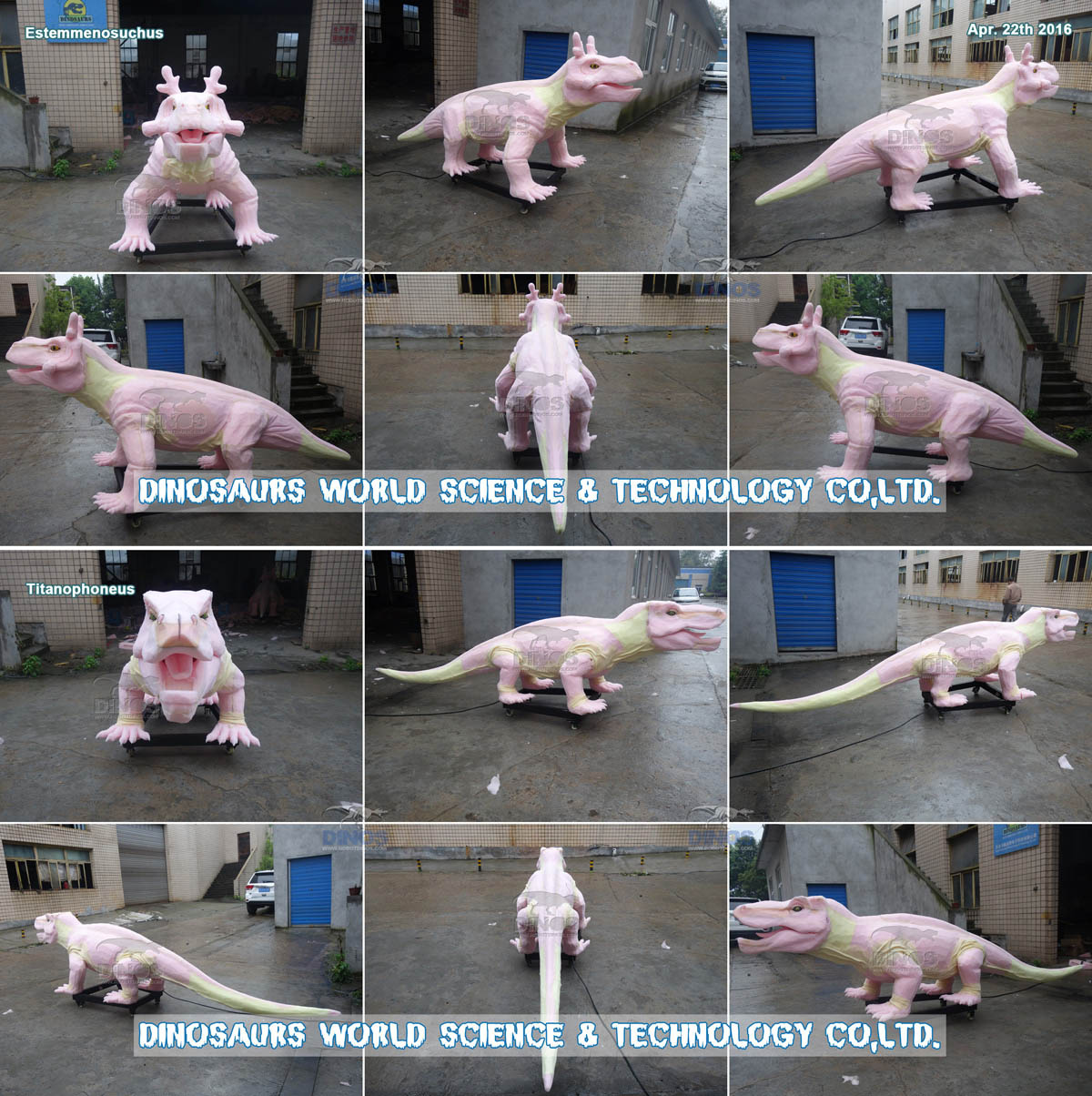 Estemmenosuchus And Titanophoneus Making Process In Factory Apr. 22th 2016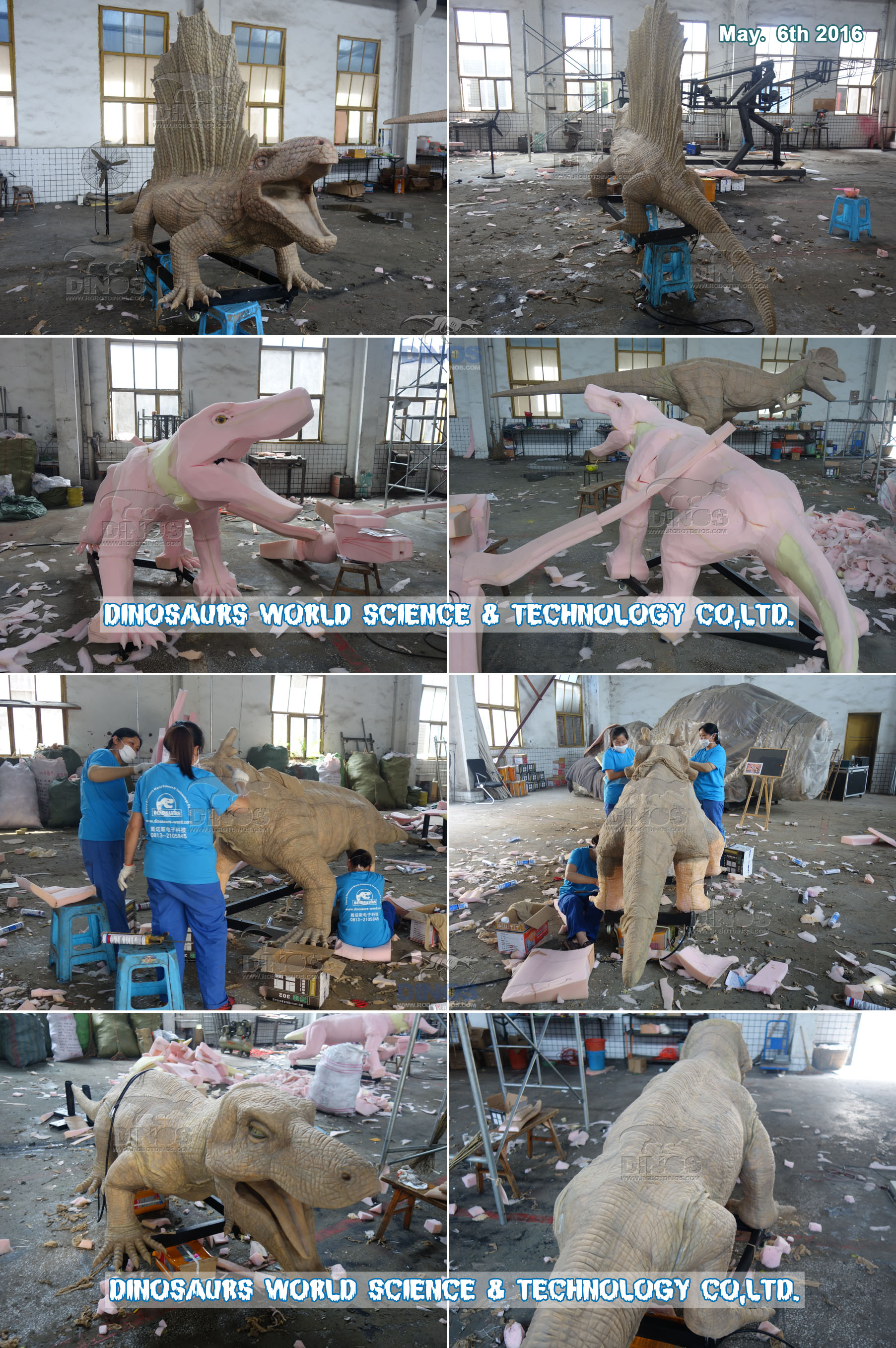 Making Process In Factory May. 6th 2016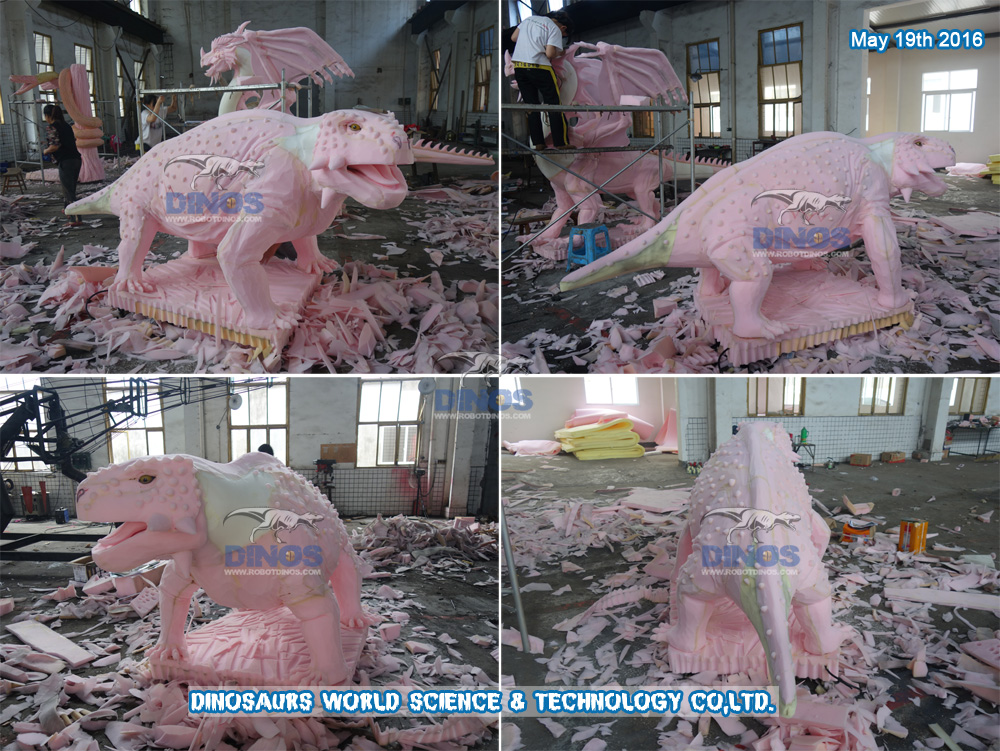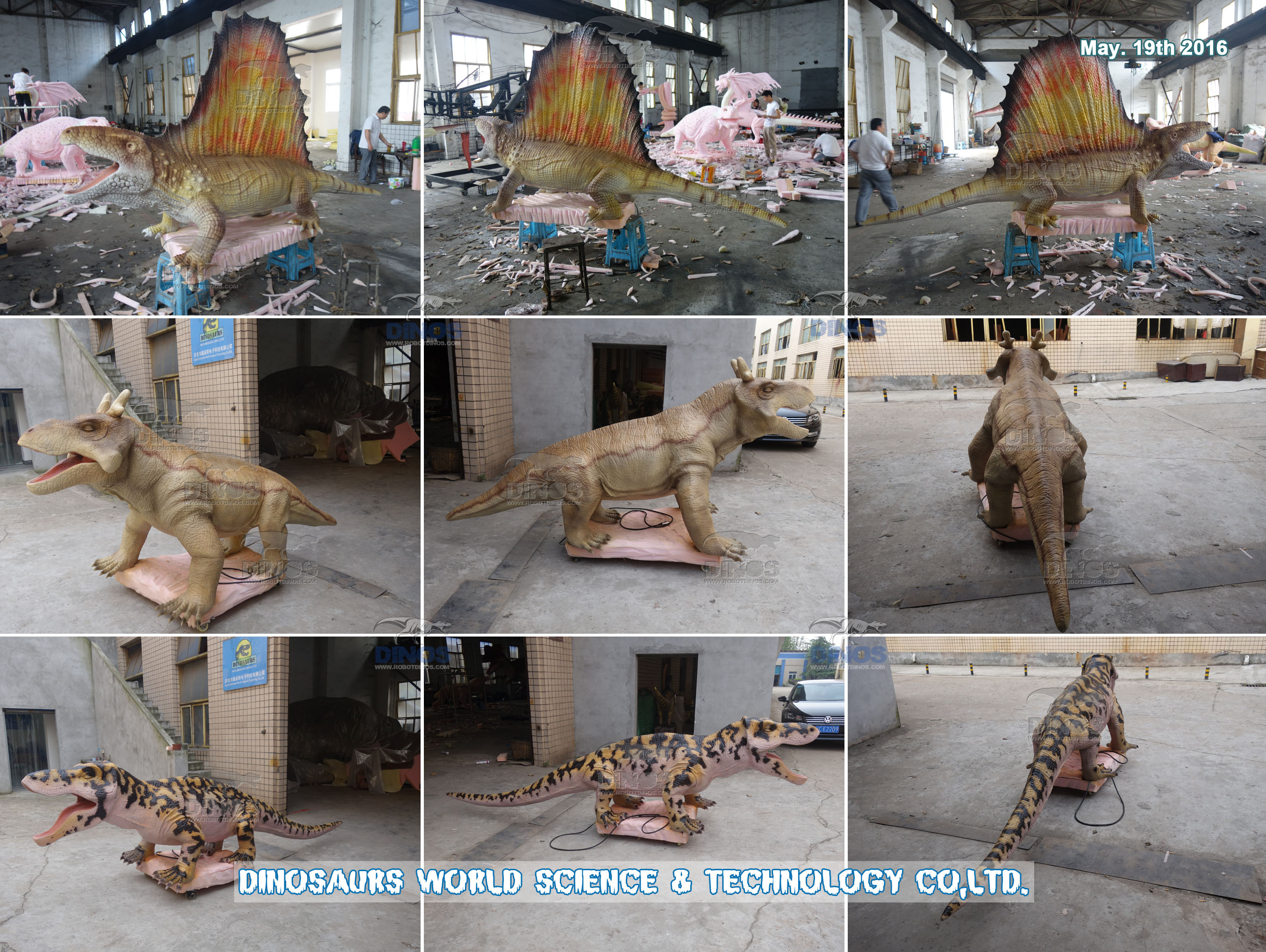 Making Process In Factory May. 19th 2016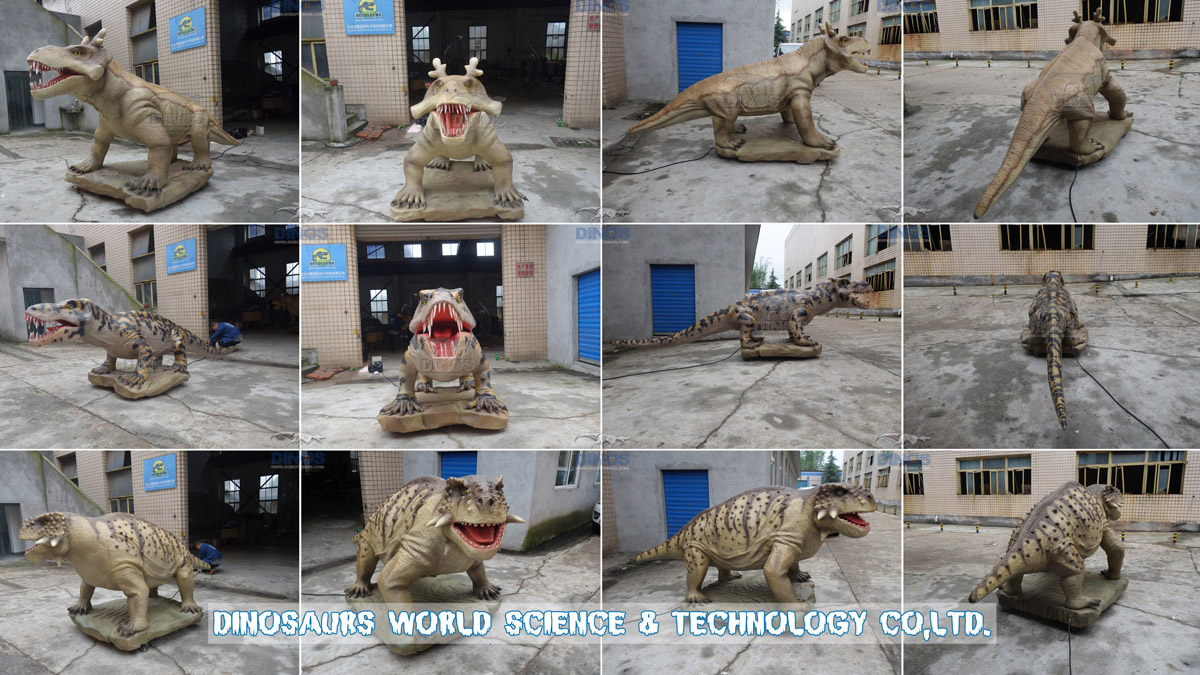 Making Process Finished In Factory May. 26th 2016

Making Process Finished In Factory May. 26th 2016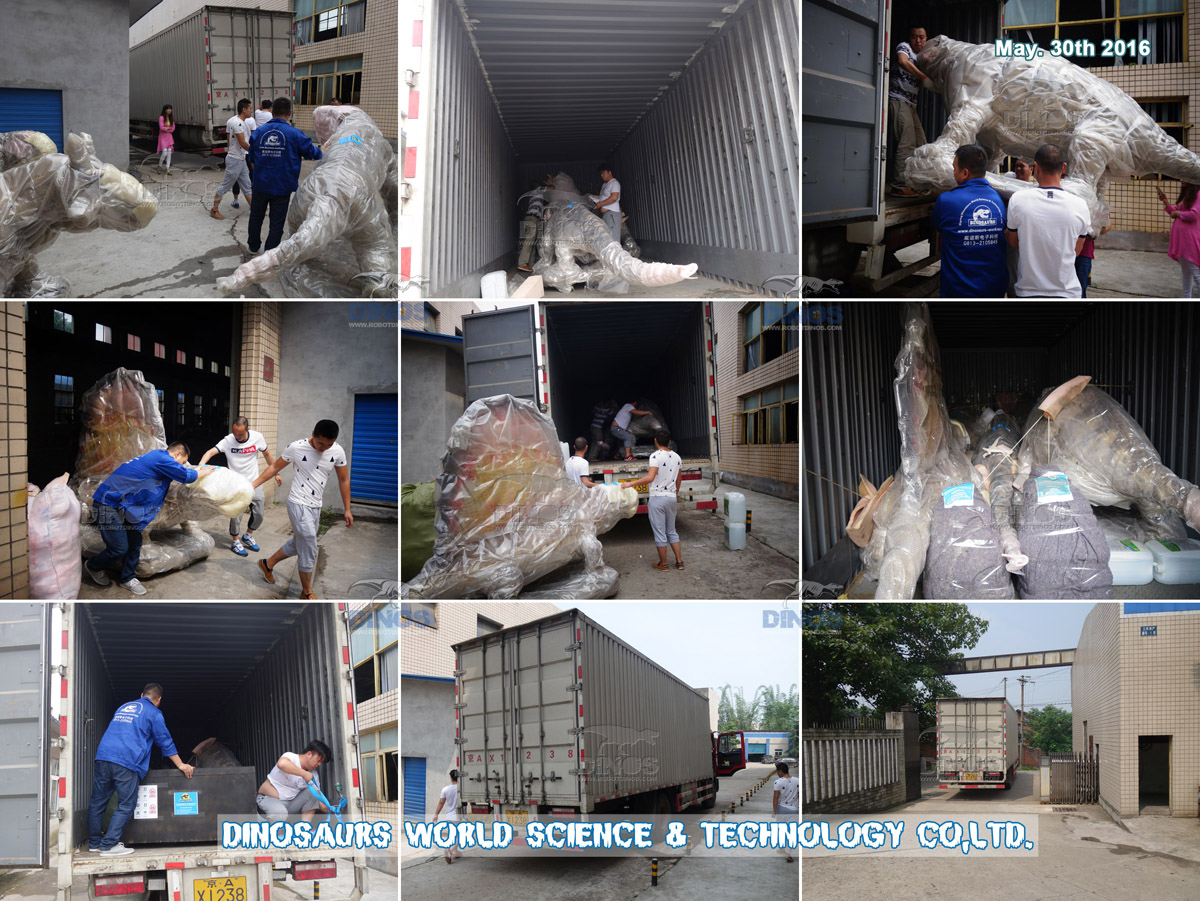 Animatronics Animals Packing and Transportation From Factory To Australia May. 30th 2016